Event Registration
Grand Rapids AAFA-Michigan Event
07/17/2018 05:30 PM - 09:00 PM ET
Event Registration is closed.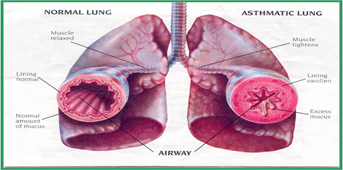 The Asthma and Allergy Foundation of America – Michigan Chapter (AAFA-MI), in collaboration with the Michigan Department of Health & Human Services, is proud to present Asthma Management and Education©. Thank you to Mercy Health Asthma Network (formerly Asthma Network of West MI) for their support of this program.
LOCATION:
Mercy Health Saint Mary's Wege Center
300 Lafayette Ave SE
Grand Rapids MI 49503
Parking is located behind the building. The entrance to the building is at street level. Enter the building (which is actually considered the 2nd level) and take elevators down to the 1st level. Rooms 1,2,3.
DESCRIPTION: This is a program designed to bring the clinician the latest information on the pathophysiology of asthma and allergy; current treatment methods; effective techniques for patient education; and ways to prevent asthma episodes, while earning CEU's (nurses & respiratory therapists). Non-clinicians should also attend to get up-to-date asthma management guidelines. The Maryland Nurses Association program has approved this program for three (3) continuing education credits. The American Association of Respiratory Care (AARC) has approved this program for two (2) CRCE credits. We provide a meal.
SPEAKER: Don Cui, PA, AE-C. Mr. Cui has served on the National Asthma Educator Certification Board, as well as being committee chair for the Education Committee for the Illinois Department of Public Health's Asthma Program. He is the past chair of the Allied Health Professional Assembly with the American Academy of Allergy Asthma and Immunology.
COST: $25 Registration Fee
For questions, please contact AAFA Michigan Chapter at (888) 444-0333 or aafamich@sbcglobal.net. Program participants are limited - so please register today.

Register Now and Pay Online with Credit Card:
Please complete one registration form per person so each attendee can receive the link to our pre-test survey for the course.